WHAT IS PIMUN ?
---
PIMUN was founded in 2011 by students from the most prestigious Parisian Universities (CINUP MEMBERS). This event is a great opportunity for young people to engage in a Model United Nations with a "French Touch".
As a Model UN Conference, PIMUN is a simulation of different committees of the United Nations. Four days of negotiations and debate bring students from all around the world together, debating on current and global issues.
With 350 participants, world-famous guest speaker and an unmatched quality of academics and debate, PIMUN is an incredible opportunity for future leaders and pioneers of a new world order.
In 2021, the conference will take place from the May 26th to May 29th.
We hope to see you at our next edition in 2021!
PIMUN-LY yours,
THE SECRETARIAT OF PIMUN 2021
---
MEET OUR TEAM !
---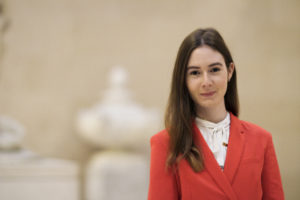 ---
OUR UNDER SECRETARY GENERAL GROUP
---